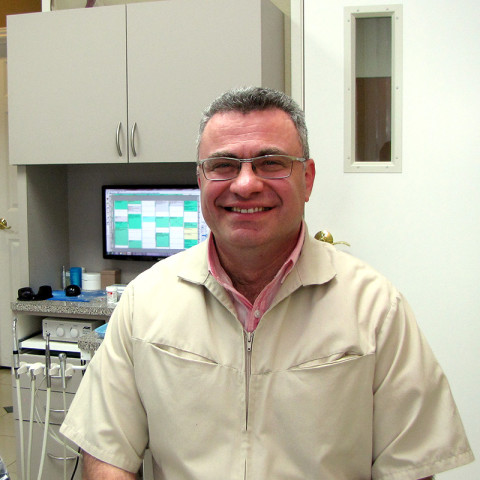 Dr. Samuel S. Segall, DDS
Dr Segall graduated with honors from University of the Pacific in San Francisco, California in 2000. Since then he has been in full-time practice, performing the full scope of dental procedures: prophylactic, maintenance care, fillings, crowns, bridges, inlays, onlays, veneers, cosmetic bonding, root canals, implants, dentures, invisalign, comprehensive gum treatment, extractions of all complexities.
My philosophy is to provide the best quality of dental care in the most comfortable pain-free environment. I treat every patient as a family member.
– Dr. Samuel Segall
Using the latest technology and materials in his practice:
digital x-rays with 95 % less radiation than conventional x-ray machines
intraoral camera for more accurate diagnosis
ultrasonic machines for teeth cleanings
large monitors for presentation to patients
To stay on the cutting edge of science and technology, Dr Segall takes dozens of hours of continuous education annually, visits dental conferences and plays importa. This helps to provide the highest quality, predictable and affordable dental care for his patients.
Strongly believes in educating his patients to keep them informed, so they can make choices in dental treatment options according to their needs.
Dr. Segall enjoys reading, traveling and spending time with his three kids.
Doctor and staff welcome you to our state-of-the-art dental office for the the tour or consultation.